Sydney's 5 best picnic spots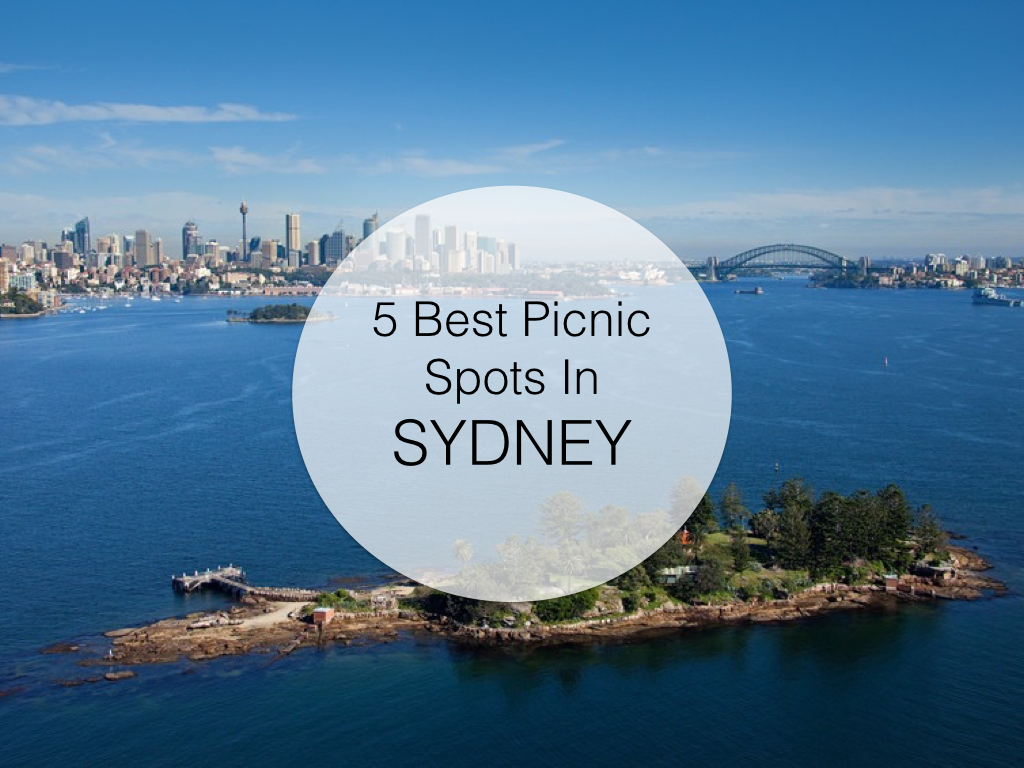 Whether it is one of the world famous beaches or the harbour, Sydney is home to endless postcard worthy spots to lay down your rug and enjoy a picnic spread. Here are just a few of my favourites: 1. North Bondi
The grass hill at Bondi Beach's north end (known by locals as the 'grassy knoll') is the perfect place to perch yourself on a hot day while watching the surfers below and getting your picnic on. The small but popular park has BBQ facilities and the beach only metres away. It gets crowded and rowdy, so if you're looking for a private picnic, this isn't the spot for you.

2. Cockatoo Island
A hop, skip and ferry ride from the city, Cockatoo Island holds prime position on this old naval site, which has been transformed into an inner city getaway. The island includes many historical homes, sheds and wharves to explore as well as beautifully manicured lawns with uninterrupted views of Sydney from every direction. Camping enthusiasts might want to extend their stay on the island; sleep in a tent or book a room in an apartment or heritage house.
3. Wendy's Secret Garden
This special garden is a hidden oasis among the skyscrapers lining the shore at Lavender Bay. Created by Wendy Whiteley (wife of the late Brett Whiteley), the garden has been rejuvenated and transformed into a peaceful spot with winding paths and wild flowers – it's a breathtaking spot with a perfect Harbour Bridge and the Opera House backdrop.
4. Shark Island 
For the adventurous picnickers, you can't go past Shark Island which is located in the middle of the harbour directly in front of Rose Bay. Although there are ferry services to the island, the best way to get there is by kayak. It if dotted with grass, gazebos and some of the city's best views. This little piece of paradise only allows a certain number of people to visit per day, so get there early. Shark Island is pictured up the top of this post.
5. Parsley Bay
This small park found nestled under a canopy of trees is at the end of a narrow inlet of the harbour. Protected by hills on either side and surrounded by bushland, this spot is a picture-perfect picnic location for windy days. The water is only a stone's throw away from the picnic lawn and is accessed by a small sandy beach.
Love,
Hannah